Sunday

Tender BarBQue Spareribs
Good, sweet, sticky, delicious pork rib recipe


Additional recipes:
Grilled Sweet Corn with Garlic Butter
Homemade Macaroni and Cheese
Grilled Corn with Lemon - Lime Sauce
Fresh Peach Pie


Monday

Stuffed Zucchini in Foil
Tasty way to have your meat and vegetables all in a packet.


Additional recipes:
Fruit Slaw with Vinegar and Oil Dressing
Apple Crumble


Tuesday

Creole Shrimp Kebabs with Tomato Rice
Shrimp on the grill can be so flavorful, especially when it's prepared with this Creole-style recipe of seasoned shrimp and grape tomato kebabs accompanied by a serving of rice, which is flavored with sun-dried tomatoes.


Additional recipes:
Mixed Vegetable Grill
Banana Drop Cookies


Wednesday

The Perfect Turkey Burger
This burger is moist and delicious. And a refreshing change from the normal ground beef burgers. Serve it with your favorite toppings like lettuce, tomatoes and pickles on a warm ciabatta bun.


Additional recipes:
Greek Cucumber Pasta Salad
Perfect Cheesy Potatoes
KitKat Bars


Thursday

BLT Wraps
Roll up those delicious bacon, lettuce and tomatoes in a flour tortilla with some added cheese. You'll never miss the bread and its the perfect quick meal when its hot outside.


Additional recipes:
Two Cheese Macaroni and Cheese
Garlicky Green Beans
Layered Pudding


Friday

Grilled Tomato, Bacon and Cheese Sandwich
Bacon makes everything better including grilled cheese! This toasted sandwich is perfect beside soup or a lettuce salad. Great for a weeknight meal and even easier when you use precooked bacon!


Additional recipes:
Cottage Cheese Vegetable Salad
Lemon Bars


Saturday

Grilled Rosemary Beef Tenderloin
Grill Mates® Montreal Steak Seasoning, rosemary and parsley give tenderloin steaks sensational flavor that's good enough for company.


Additional recipes:
Mom's Cheesy Cauliflower
Grilling Potatoes
Hawaiian Delight
Apple Crumb Pie

Sugar vs. Honey?
You already know that sugar is bad for your health. It can lead to diabetes and obesity, among other things.
And you probably know how bad artificial sweeteners are for your health.
But what about white sugar vs. honey?
Today's article talks about each, along with the surprising facts …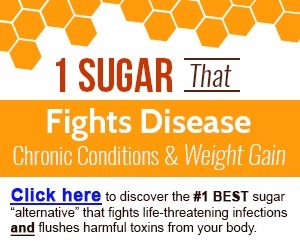 Have a great week! With best wishes,
Jennifer Wayne, Editor at RecipeTips.com
jennifer@ recipetips.com