Sunday

Rotisserie Chicken with Herbs
Once the chicken is prepared and on the spit, your work is almost over as it slowly cooks without further attention.


Additional recipes:
Roasted Smashed Potatoes
Grilled Zucchini Slices
Orange Tapioca Salad
Peach and Blueberry Crisp


Monday

Chicken Salad Sandwiches
This recipe makes a very tasty chicken sandwich. Excellent on crescent rolls, pita bread, or potato buns. Also, delicious as a dip with crackers.


Additional recipes:
Pasta Cucumber Salad
Chocolate Chip Ranger Cookies


Tuesday

Braised Pork Medallions with Apples
Enjoy these tenderloin medallions paired with the sweet taste of apples. Serve medallions with hot couscous and steamed broccoli.


Additional recipes:
Carrot and Parsnip Coins
Cream Cheese Lemon Bars


Wednesday

Fried Rice with Ham
This delicious fried rice recipe features a combination of sweet and savory flavors, and it's a great dish for using up some of that leftover Easter ham. Check out our Grain Cooking Guide to see the best method to use for cooking rice.


Additional recipes:
Pork Egg Rolls
Lemonade Iced Tea


Thursday

Vegetable Frittata
Frittatas are great for brunch or a light supper. Serve warm or at room temperature.


Additional recipes:
Rainbow Fruit Salad
Cheddar Biscuits 6
Ice Cream Cookie Sandwiches


Friday

That Good Salad
This lettuce salad is fit for entertaining. The dressing is delicious and simple to make. This makes a great light dinner served with garlic bread.


Additional recipes:
Homemade Seasoned Croutons
Italian Seasoned Garlic Bread
Frosted Zucchini Bars


Saturday

Asian Style Marinated Pork Tenderloin
There's a new way to cook pork in town...sweet and easy. Marinating the pork tenderloin loads it with flavor and keeps it moist during grilling. Serve it with pea pods and rice to complete the meal.


Additional recipes:
Vegetable Fried Rice
Napa Cabbage Salad

Sugar vs. Honey?
You already know that sugar is bad for your health. It can lead to diabetes and obesity, among other things.
And you probably know how bad artificial sweeteners are for your health.
But what about white sugar vs. honey?
Today's article talks about each, along with the surprising facts …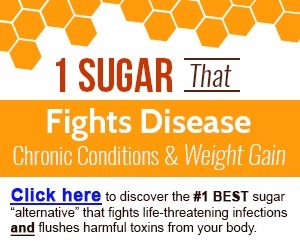 Have a great week! With best wishes,
Jennifer Wayne, Editor at RecipeTips.com
jennifer@ recipetips.com