Sunday

Grilled Beef and Vegetable Kebabs
Tasty tidbits of meat and vegetables skewered and grilled. Who even needs a plate!


Additional recipes:
Garlic Roast Potatoes
Nutty Brussels Sprouts
Fruit Salad With Pineapple Sauce
Fresh Key Lime Pie


Monday

Pear and Pecan Chicken Salad
A delightful combination of tastes and textures.


Additional recipes:
Deviled Eggs
Lemon Poppy Seed Muffins


Tuesday

Chicken Cheese Quesadillas
A Mexican grilled cheese is the perfect weeknight supper. Everyone can add their own preferences from onions and peppers to just plain chicken and cheese. Leftover chicken or a store-bought rotisserie chicken is perfect for this recipe.


Additional recipes:
Mexican Rice Side Dish
Roasted Corn Salsa


Wednesday

Easy Maid Rites
You can enjoy a loose meat hamburger without heading out to your favorite diner. Seasoned lightly, you might even prefer these to a hand packed hamburger. These are great to serve for a crowd.


Additional recipes:
Oven Baked Potato Wedges
Grilled Sweet Corn


Thursday

Upside-down Pizza Casserole
This hotdish is the perfect weeknight meal that will please the kid in all of us. Add in your favorite pizza toppings to make it your own. Serve with a side salad and your meal is complete.


Additional recipes:
Quick Italian Breadsticks
Quick Marinara Sauce
Easy Mini Fruit Pizzas


Friday

Fried Egg Sandwich
Do you ever get hungry for a fried egg other than at breakfast time? This tasty fried egg sandwich is a way to satisfy that craving. It is a great sandwich to make for lunch or for a quick weeknight meal.


Additional recipes:
Skillet Potato Cake
Fruit Kabobs


Saturday

Pasta with Shrimp in Creamy Paprika Sauce
Quick, easy, tasty and colorful!


Additional recipes:
Sweet Broccoli Salad
Italian Bubble Bread
Raspberry Chocolate Dessert Sandwich

Sugar vs. Honey?
You already know that sugar is bad for your health. It can lead to diabetes and obesity, among other things.
And you probably know how bad artificial sweeteners are for your health.
But what about white sugar vs. honey?
Today's article talks about each, along with the surprising facts …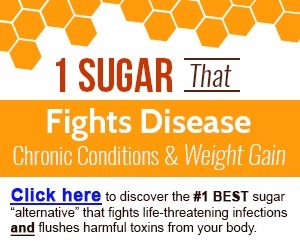 Have a great week! With best wishes,
Jennifer Wayne, Editor at RecipeTips.com
jennifer@ recipetips.com