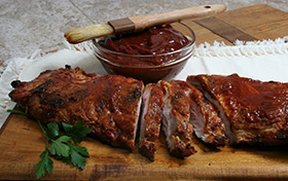 A mouth-watering recipe of pork ribs grilled to perfection with a homemade barbecue sauce. A great recipe for celebrating Labor Day at a backyard barbecue with friends and family. Try other delicious grilled recipes in our BBQ & Grilling recipes collection.

Cooking Tips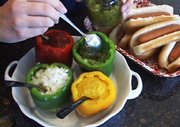 See how easy it is to make these condiment holders for your Labor Day party. They are a fun way to serve all those extra toppings.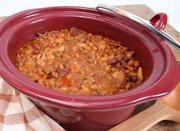 Planning a Labor Day potluck get-together? Get tips on how to host a potluck so that everything goes smoothly.